How Does Child Custody Work in Tennessee?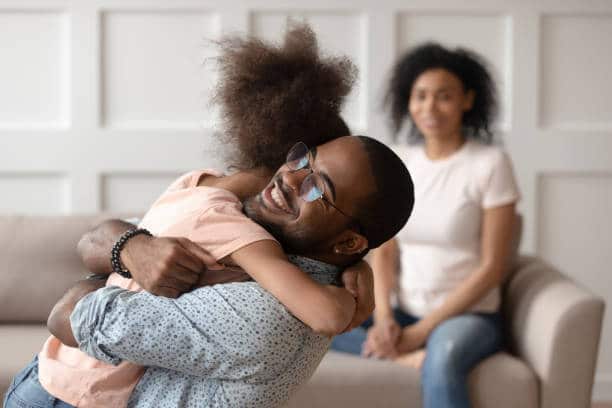 Divorce is never easy, but for parents, the process can be doubly agonizing. After all, the effects of such a choice alter more than just your world, but your child's, too. And nothing has the potential to rob a good parent of sleep quite like concern for their child's well-being.
The good news is, that Tennessee courts want what's best for them, too. And, when determining things like child custody, visitation, and child support, your child's ultimate best interest will be the driving force of every decision made.
But how exactly does this process work in Tennessee? And what factors influence the outcome of a custody dispute? 
Here's what you need to know about how child custody works in Tennessee, and what the team at Byrd law can do for you. 
Child Custody in Tennessee
To being, custody refers to the rights and responsibilities parents have to care for, and make decisions on behalf of, their child. And—whether your child is biological or adopted—these rights don't simply expire, just because you get divorced. They may just operate a little differently.
While married, parental rights are enjoyed and shared by both you and your spouse, interchangeably. Each of you holds the same powers, and neither needs the other's permission to execute that authority. However, once you divorce or separate (and are no longer living beneath the same roof), the scope and limitations of these powers will need to be defined. This ensures that rights are protected and responsibilities are met on both sides of the parenting aisle. 
In a legal context, custody is divided into two main categories: legal and physical. Here's a closer look at how each one differs from the other.
Legal Custody
In Tennessee, legal custody is the power a parent has to make decisions for their child, and to determine how they will be raised. This encompasses a wide range of important authorities, including a parent's right to: 
Make decisions about education; 

Give permission for medical procedures; and, 

Decide what kinds of religious, social, and cultural practices their child is exposed to.
These powers are so essential to the parent/child relationship, that—barring any extenuating circumstances, such as abuse—you and your spouse are likely to continue sharing this legal custody equally, post-divorce. 
Physical Custody
On the other side of the custody coin, are the parental rights that deal with how a child's physical time is divvied out. These physical custody powers include not only the right to in-person face time, but also the responsibility you have to care for your child's physical needs, while enjoying that time. 
Unlike legal authority, it's almost impossible to divide a child's physical time exactly equal between parents. And, since a child can't actually be split down the middle (sorry, Solomon!), judges will often make one parent the primary resident parent (or, "PRP"), while giving the alternative resident parent ("ARP") ample parenting time in the form of visitation.
Keep in mind, however, that custodial parents do not necessarily always have the final say in every decision. In Tennessee, legal and physical custody are treated separately, so it's possible (indeed, probable) that the alternative resident parent in your situation will hold equal authority to the custodial parent in terms of decision making.  
In the end, exactly how this division of time shapes up will differ from case to case. Ultimately, your judge will award joint or sole custody based on an analysis of individual factors.  
Joint vs. Sole Custody: Best Interest of the Child
Upon divorce, judges have the option of dividing custodial powers equally (or roughly equally) between spouses in joint custody, or to place all the authority in one parent, in sole custody.
When determining whether joint or sole is appropriate for your case, the court will review all facts and outcomes under the best interest of the child standard. This principle requires judges to choose the option that will meet your child's long-term health, happiness, and welfare the best. Here in Tennessee, courts have long held that—among other things—this includes allowing a child to cultivate a relationship with both parents. As a result, deference is given to joint custody arrangements whenever possible. 
We should note, though, that joint custody doesn't necessarily mean things will be exactly "equal." In Tennessee, you are considered the PRP if your child spends more than fifty percent of their time with you. However, parents are still considered to be joint physical custody holders if the child spends at least thirty percent of their time with each parent.
Factors That Influence Custody in Tennessee
With the legalization of same sex marriage and disappearing gender roles, it's no longer a given that mothers will be assigned as the custodial parent. Instead, Tennessee courts take an unbiased look at a number of different family factors, including:
Each parent's ability to financially support their child; 

The quality and stability of home life each parent could provide;  

The child's emotional connection with both parents; 

Which parent provided the most support to the child, while married; and,

The character of any other people living in the various households. 
In addition, since it's so important for a child to have a relationship with both parents, the court will also evaluate which spouse is most likely to help their child cultivate a relationship with their other parent. 
Can Fault Affect Child Custody in Tennessee?
In a fault-based divorce, one party is held primarily responsible for the marital breakdown, which can then impact decisions in other areas of the divorce. While most states have completely done away with fault allegations, Tennessee is not one of them.
While we aren't a true fault state (since couples still have the option of filing under no-fault grounds), Tennessee is one of the few jurisdictions that still allows individuals to assign blame in divorce. Out of the fifteen grounds for divorce, thirteen revolve around fault, including abuse, infidelity, desertion, and criminal conviction.
Since a child's best interest is the driving factor in these decisions, allegations of fault can and do affect the outcome of custody decisions in Tennessee. Especially when the child was the center of—or even just exposed to—the harm. (For example, if the child witnessed one parent hurting the other, this could influence a custody dispute, even though the child wasn't the direct recipient of the harm.)
Fault can be a tricky minefield to navigate, however, and it's sometimes not worth it to pursue. If you are considering filing under fault-based grounds, it's important to talk to a family law attorney about your situation, to get the best advice.
Parenting Plans
Once your child custody arrangement is finalized, the terms will be written down in a parenting plan. A parenting plan is a document that encompasses not only custody, but also visitation, and child support, as well, and will be included as a part of your final divorce order. 
Tennessee courts encourage couples to try and negotiate their parenting plan outside of court—through mediation, or on their own—whenever possible. This is because an agreement reached between parents is much more likely to meet the individual needs of the family than one contrived by the court.
Sometimes that isn't possible, however, and if not, an experienced family law attorney can help you prepare for divorce litigation. 
Child Custody Attorney in Tennessee
At Byrd law, we understand how important your child is to you, and want to do everything possible to ensure your relationship remains intact, post-divorce. 
For more questions about how child custody works in Tennessee, and how it might be affected by your divorce, call us at 423-304-6827, or contact us online, and together, we can make sure your rights are being protected, and your child's best interests met.