SAM BYRD
Managing Attorney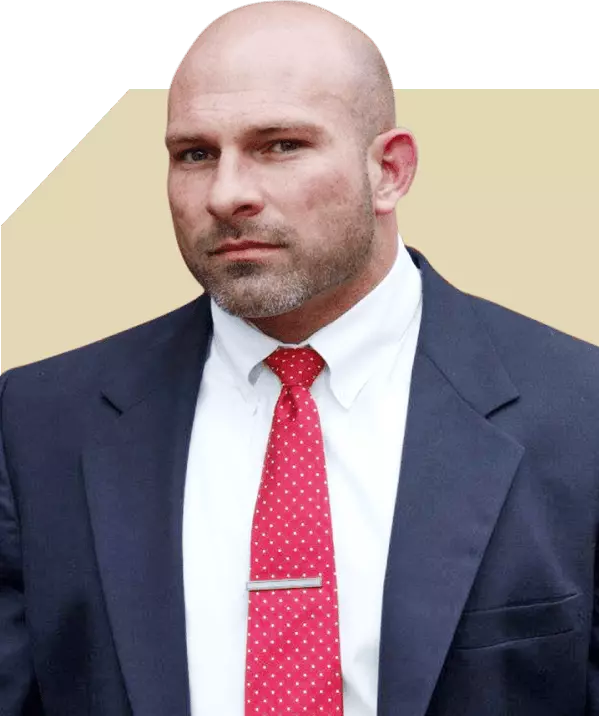 Sam Byrd has focused his law practice on two specific areas so that he may better serve your needs. By limiting his scope of practice, he is able to provide you with extensive legal knowledge, experience, and affordable pricing in the areas of:
Divorce and Family Law;
DUI and Criminal Defense Matters
Additionally, Mr. Byrd charges fixed fees on all his cases so that you know exactly how much it will cost to resolve your issue at the outset of your case. Most other lawyers charge by the hour and require you to extend an open-ended line of credit to get the job done right. Hourly billing such as this rewards inefficiency and puts the clients interests at odds with those of the lawyer. Fixed fee billing aligns the interests of both client and attorney for a quick and efficient resolution of your legal issues.
Divorce and Child Custody
Sam Byrd is dedicated to helping families move forward positively from tough situations. At the center of his attention is the well-being of every member of the family, especially your children.
At our office, we work towards a constructive approach to divorce; helping parents remain healthy fixtures in their children's lives and keeping children as happy and healthy as possible.
Divorce is painful; It does not have to be expensive.
Most cases, about 90%, are settled in mediation by agreement, without ever having to go to trial. Settling a case by agreement gives you the power, control, and flexibility to make important decisions affecting your life that are best for you, your family, and your unique situation. If you are unable to reach a fair and reasonable agreement then your case will go to trial, where a Judge will make those important decisions for you, based on very limited knowledge of your unique circumstances and without attention to all the little details. Therefore, we always encourage you to settle when you can, but fight when you must.
An outright dismissal of the charges against you;
Passing the case for a period of time for it to be dismissed upon your good behavior;
Guilty Plea Diversion, which allows first offenders to have the charge removed from their record if they satisfactorily complete all probation requirements;
Get serious charges reduced to lesser charges, which reduces possible jail and probation time;
Obtain alternative sentencing such as probation to prevent or reduce jail time;
Minimize the jail time and other consequences of conviction
DUI and Criminal Defense
No matter what criminal charge you are facing, your best opportunity to secure a dismissal, fight a case and win at trial, or just get the best possible outcome in working out a deal, will most often result from being proactive in your defense.
To a person who has never been through the criminal justice system, it may seem like an unfair system, and in some respects it can be. There are many choices, and each has its merits and problems. First, you need to know what those choices are. Your criminal defense lawyer will show you which choice makes the most sense in your case. Your life and your family will be seriously impacted by the choice you make and the outcome of your case. My job is to protect your rights and help you make the best choice for your situation.
DUI and Criminal charges can resolved by:
Schedule A Free Consultation Today
I offer a free consultation during which I can answer your questions and recommend the best steps to take next. Call 423-954-7949 or toll free at 800-724-5435, or email us to schedule an appointment with a highly qualified Chattanooga attorney.
At the Law Office of Sam Byrd, the emphasis is on providing an honest assessment of your case rather than promising results that are unlikely. We also keep our clients fully informed throughout the case so they can be an integral part of the decision-making process.
My office is committed to providing clients with honest and zealous representation, along with regular communication. All telephone calls and electronic communication will be answered and returned promptly. The attorneys and staff at The Law Office of Sam Byrd know and understand that communication is important in every case.
Areas of Practice
Criminal Defense
DUI
Drug Crimes
Assault/Domestic Assault
Burglary & Theft
Juvenile Offenses
Family Law
Divorce
Child Custody and Support
Litigation Percentage
90% of Practice Devoted to Litigation
Bar Admissions
Education
University of Memphis School of Law, Memphis, Tennessee
The University of Tennessee at Chattanooga, Chattanooga, Tennessee

Major: Political Science- Legal Studies
Classes/Seminars
Intro to Criminal Justice, University of Tennessee at Chattanooga (UTC)
Professional Associations and Memberships
American Bar Association, Family Law Section, Member
Tennessee Bar Association, Family Law Section, Member
Past Employment Positions
Law office of Mitchell A. Byrd (Sam's father, now deceased), Paralegal
Law office of Larry Rice, Law Clerk
United States Marine Corps, Infantry