How to Get Divorced: Your Complete Guide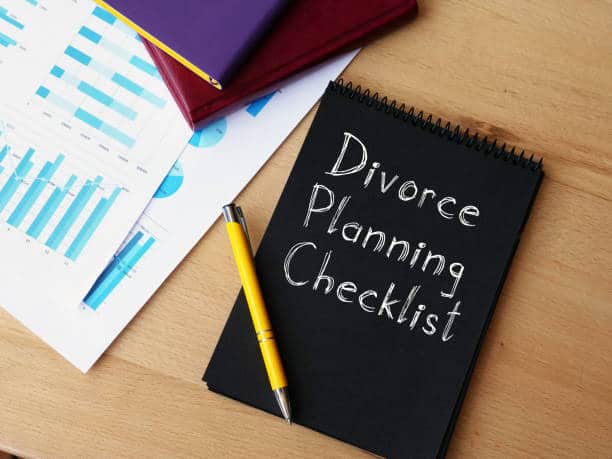 Some say that making the decision to divorce is the hardest part of the process. If that's true, then pat yourself on the back for getting through that emotional hurdle. Now it's time to put that decision into action. 
But how, exactly?
If you're scratching your head, wondering where to start, then don't worry—you're in good company. There's a big difference between knowing the word divorce, and knowing how it's done, which is why you've got us.
Here's what you need to know about how to get divorced in Tennessee, and why you should choose the Byrd Law team to help you with yours. 
How to Get Divorced in Tennessee
Just as no two relationships are the same, so too, are no breakups identical. Because of this, the exact method of how to get divorced will change slightly, depending on what type you choose. 
In general, however, most Tennessee divorces will involve these steps:
Acquire and complete the necessary forms.

File divorce paperwork with your county clerk. 

Execute proper service on your spouse.

Endure the mandatory waiting period. 

Attending your parenting class (if relevant). 

Proceed to either settlement, or divorce trial. 
And—before you ask—no, you don't have to have an attorney to do any of these things. However, while self-representation is always an option, we highly recommend inserting "hire the right attorney" as step number 0 on this list.
Divorce law is complicated and nuanced. Without representation, it's really easy to make expensive (sometimes irreversible) mistakes. An attorney can help you avoid those pitfalls, and ensure each of these steps is carried out correctly.
Here's a closer look. 
Step 1: Acquire and Complete Paperwork
The first step to initiating your Tennessee divorce, is to download and complete the necessary forms, which legislatures have conveniently provided online. (Hard copies are also available at your county courthouse.)
The exact documents you'll need will depend on what type of divorce you pursue, but the three you must have in order to file include: 
Complaint for Divorce

Spouse's Personal Information

Health Insurance Notice
Depending on your divorce type (or personal situation), you might also need:
Divorce Agreement 

Final Decree for Divorce

Court Order for Divorcing Spouses

Request to Postpone Filing Fees
Most of these documents will need to be both signed and notarized. If you're filing for an uncontested or "agreed divorce," you might need your spouse's signature, too. It's a good idea to double check the requirements of each, prior to filing, in order to avoid delays.
If you're unsure which documents you need, we refer you back to step 0: hire representation. A trusty family law attorney will not only make sure you get the right documents, but will also make sure they're filed properly on your behalf.  
Step 2: File Paperwork
Once your paperwork is complete, either you or your attorney will need to file it at your county courthouse. Keep in mind that part of this step will include a filing fee. 
In Tennessee, filing fees are determined by county, so the cost will vary, depending on where you live. Most, however, are between $200-$400. If you can't afford this fee, then make sure your packet of goodies contains a "Request to Postpone Filing Fee." 
Before you give them away, don't forget to make copies of everything for your personal records. 
Step 3: Execute Proper Service
After your papers have been filed, you'll need to execute proper service on your spouse. 
"Service" is the fancy court way of saying, "inform your spouse that you've filed for divorce." Before you run off and draft the perfect text message, though, we should note that this is a formal process, and it's one that can't even be completed by you. 
Proper service must be done by someone who is over eighteen, and who is also not a party to the case. This person must hand deliver divorce papers to your spouse, and return proof of service to the court.  
Under certain circumstances, your judge may also allow service by mail or via posting. 
After they've been served, your spouse will have thirty days to respond. Failure to do so runs the risk of triggering a default divorce (which essentially means that the court will proceed as if they've agreed to all the terms), so it's best not to mess with this important deadline.  
Step 4: Endure Waiting Period
Unfortunately, those hoping for a speedy divorce will be out of luck. According to Tennessee law, couples must undergo a mandatory, sixty-day waiting period before their divorce can be finalized. (This time increases to ninety days, for those who have minor children). 
This time out is meant as a cooling off period, and is designed to give couples the chance to reconcile. However, just because you have to wait, doesn't mean you have to be idle. 
Many couples use this time to engage in valuable discovery, or to check off other items on their divorce "To Do" list. For parents, this might include attending their mandatory parenting classes. 
Step 5: Attend Parenting Classes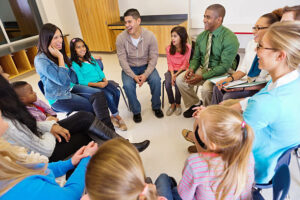 In Tennessee, parents of minor children are required to complete parenting classes, prior to divorce. These seminars discuss important topics, such as co-parenting, the effect of divorce on children, child support, and domestic violence. 
State law requires at least four hours of classroom time, but your judge may increase this time, if they feel it's appropriate. 
There are many different seminar options available. How much yours cost will depend on which one you choose, and how much time your judge requires.
Step 6: Proceed to Settlement or Trial
After filing, serving, waiting, and attending, the last thing you'll need to do is settle the terms of your divorce. 
Unfortunately, this "last step" can sometimes take a while, since dividing property, settling alimony, and determining child custody aren't quick and easy tasks. For some couples, this can be accomplished through a few rounds of out of court settlement negotiations. For others, however, it may require going to court for a full-blown trial. 
Either way, once your terms are settled, the details will be outlined in a final divorce order. With your judge's authorization, they will then be fully enforceable under the law. 
Alternative Methods of Dispute Resolution
Not all of these steps will be necessary for every divorce. For instance, if both spouses agree on all the terms, then a simple, uncontested divorce might be right for you. On the other hand, couples who don't agree on everything—but who still want to avoid the circus of litigation—might try mediation or collaborative divorce. 
In Tennessee, most judges will require mediation before they will litigate either divorce, or a child custody dispute. Still, even if it isn't mandatory, mediation is such an effective, time and cost saving alternative, that it's almost always worth at least try, before heading to the bench.
Divorce Attorney in Tennessee
Divorce is an emotional, complicated roller coaster ride, but luckily, it's not one you have to do alone, and—with the right attorney—it doesn't have to be so bumpy, either. 
If you have more questions about how to get divorced in Tennessee, we want to hear from you. Call the Byrd Law team at (423) 304-6827, or contact us online, and let us help you start the next phase of life with the right foot forward.