Legal Separation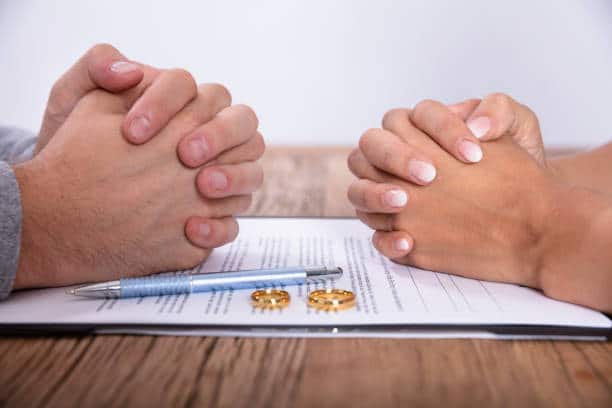 Sharing your life with another human can be tough, and there may come a point in your marriage when you're ready to call it quits. 
Unfortunately, the decision to get a divorce isn't always that open and shut. After all, the effects of such a step are multi-faceted, and could affect a lot more people than just you and your spouse. 
The good news is, you don't have to jump right into a decision you might not be ready for. In Tennessee, couples who aren't one hundred percent positive about divorce—but still need a break from one another—always have the option to get a legal separation, instead. 
Legal Separation: An Overview  
In family law, legal separation is a situation where a married couple lives apart, according to the terms of a court order known as a separation agreement. 
Even though they might not be living together, partners in a legal separation are still technically married. This leaves things like inheritance and tax benefits solidly intact, while still affording the couple a lot of the same benefits provided by a divorce—namely, time and space.
Technically, you don't need a judge to tell you that it's okay to take a break from your spouse—anyone can do that. However, you are only legally separated, if the terms of your split are summed up in an agreement, and authorized by a judge. This part of the arrangement is key. Without an official order, all you have is an informal separation between partners. 
Of course, this naturally begs the question: If you don't need permission to live in separate apartments, why put all that time, expense, and effort into making it "legal"? 
Why Legal Separation?
At Byrd Law, we've found that couples often choose legal separation (over an informal separation) so that they might: 
Preserve tax benefits; 

Keep health insurance plans uninterrupted; 

Maintain lines of inheritance; 

Give divorce a trial period; 

Retain military pensions and social security benefits;

Live apart without violating religious practices; and, 

Provide a more stable transition and home life for young children, until a divorce can be made final. 
Ultimately, couples who choose this option recognize the good that can come from giving their timeout a little more structure. 
Disadvantages of Legal Separation
While legal separation might act a lot like divorce, in the eyes of the law, you're still (technically) married, and there may be some disadvantages to not drawing that distinction. One of the big ones, of course, is that you can't get remarried. Furthermore, even dating while separated is a gray area, although sex definitely isn't. 
In Tennessee (which still recognizes fault-based divorce), having sex with someone else while legally separated is still considered adultery. This means that if your split becomes permanent, your infidelity could have a significant impact on things like spousal support and property division. 
In addition to the inability to remarry, legal separation can also:  
Take just as long to finalize as an actual divorce; 

Cost just as much as an actual divorce; 

Require a second trial, if you ever wanted to make your divorce official; 

Be invalidated by another state's jurisdiction, if you decided to move; and also,

Add unnecessary stress to your relationship, which often ends up breaking the marriage, rather than making it stronger. 
Hence, if you aren't sure about divorce, some better alternatives might be to seek counseling, try an informal separation period, or else, simply proceed with a divorce right from the get-go. 
How to File for Legal Separation
In Tennessee, it's crucial that both spouses want a legal separation. The court will not enforce an unwilling participant into a formal separation, if what they really want is a divorce. 
So long as you're both willing, this process can be initiated by either spouse filing a Petition for Legal Separation. Among other things, this petition will require you to cite your grounds (or, in other words, the reason why you want to separate). 
Separation Grounds
In Tennessee, the grounds for separation and the grounds for divorce are the same, and both can be either fault or no-fault.
As a general rule, fault-based grounds are difficult and expensive to litigate, and aren't great for cultivating good feelings between spouses. Hence, if you want to give your separation the greatest chance of success, it's probably a good idea to file under no-fault grounds.  
Separation Agreement
One of the most important aspects of a legal separation is your separation agreement. This document acts in a lot of the same ways as a divorce order, and is usually filed along with your petition. 
A separation agreement lays out the terms of your time apart, and can be used to:
Dictate your parenting plan, such as child custody, visitation, and child support; 

Assign alimony; 

Overrule the normal laws of marital property, keeping assets separate; 

Divide debt; and even,

Outline financial and other responsibilities of each spouse for the duration of the separation.
Often, coupes are able to come to an agreement about these issues through mediation. If not, you may need to enter a contested trial to settle the terms (which will require a few more steps). 
If you and your spouse are struggling to agree outside of court, this may be a sign that divorce would be better suited to your situation. 
Filing Your Petition
Once your petition is complete, you will need to file it with your county clerk and pay the filing fee. This amount varies by county, but is usually between $200-$400. At this time, your clerk will also take a moment to schedule your hearing—although it won't take place for at least a few months. 
Just like in divorce, legal separation has a waiting period, and hearings cannot take place any sooner than sixty days (for couples without children), and no sooner than ninety days (for those with children). 
Legal Separation Hearing
When your hearing finally arrives, your judge will review the paperwork you filed. This will include your petition, but also your separation agreement, which you most likely filed along with your petition. 
Once they are satisfied that things are in order, your judge will make a final ruling, making the terms of your agreement binding.
After Legal Separation
Once separation is official, most couples choose to live separate lives, although it's not mandatory. Couples can (and sometimes do) continue to live in the same house while legally separated. 
According to Tennessee law, once you have been separated for more than two years, either spouse may petition for divorce. So long as both sides are happy with their separation agreement, a judge can finalize the terms into a final divorce order. If not, then it might be necessary to go back to mediation—or even trial—in order to settle disagreements. 
As always, if you aren't sure, it's best to talk to an experienced family law attorney, who can help you figure out what the right course might be for you. 
Legal Separation Attorney in Tennessee
For more questions about legal separation in Tennessee, and how it might look in your situation, we want to hear from you. Call the Byrd Law team at NUMBER, or contact us online, and together, we can figure out if legal separation is right for you.