Everything You Need to Know About Visitation in Tennessee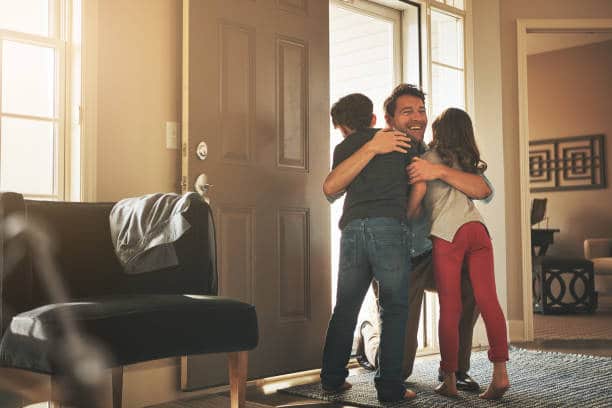 Few relationships are more important to Tennessee courts than the one that exists between parent and child. This bond is precious, and in making decisions about custody and visitation, your judge will work hard to ensure that your schedule allows that bond to flourish on both sides in the family's new normal. 
Here's a bird's eye look at visitation in Tennessee, and what kinds of parenting schedule options are available in our jurisdiction.
Visitation in Tennessee: The Basics
In the terms of divorce and child custody, visitation refers to the non-custodial parent's right to have access to their child. Or, in other words, their right to in-person, FaceTime.
This vital parental right falls under the umbrella of physical custody which, when paired with legal custody, makes up the dual powers incorporated in child custody laws. While married, couples share these rights, interchangeably. However, upon divorce—with parents no longer living under the same roof—the only way to uphold each parent's right to access, is to actually divide a child's time between their two parents. 
The problem is, of course, how do you divide this time equally? 
Custodial v. Non-Custodial Parent
Unfortunately, as you might have guessed, it's pretty difficult to make a fifty/fifty split. Indeed, between work, school, extracurricular activities, and child care arrangements, it can be almost impossible—especially if there's travel time between houses involved. 
To remedy this conundrum, courts generally assign one parent to be the primary resident parent (or "PRP"), while giving the other ample parenting time as the alternative resident parent ("ARP"). 
Factors That Influence Custody and Visitation
In determining which parent will fill each respective roll, the court looks at a number of different facts, including: 
The child's relationship with each parent; 

The child's relationship with other family members (such as siblings); 

Each parent's ability to provide a stable home life;

Which parent has been the primary caretaker up to that point; 

The finances and mental health of each parent; 

Work and school schedules; 

Current child care arrangements;

The child's preference (if 12 years or older); as well as, 

Any history of abuse or harm. 
Courts will also look at which parent is most likely to facilitate a relationship between their child and the child's other parent. A parent who is unwilling to do so is less likely to be made the primary residence, since judges are keen on allowing a child to have a relationship with both sides.
Are Mothers More Likely to Become the Primary Caretaker?
Tennessee state law prohibits judges from making custody decisions based on gender. That being said, mothers are historically more likely to be placed in this role, since societal norms still encourage women to become caretakers over professionals, resulting in more mothers than fathers becoming homemakers. 
Still, with the legalization of same sex marriage, and a gradual decline in traditional gender roles, this is not always the case. Ultimately, your child's best interest will be the underlying motivator for whatever decision is made.
Visitation Schedules in Tennessee
If you are not appointed as your child's primary residence, your parenting time will come in the form of a visitation schedule—an arrangement that parents are strongly encouraged to draft on their own. 
To facilitate this, divorcing parents in Tennessee are required to attend a four-hour parenting class, followed by mandatory mediation. The schedule you agree upon during these negotiations will then be submitted using the Tennessee Permanent Parenting Plan form. Graphs, calendars, and other visuals can be included, so long as this form is also complete.
When drafting, keep your family's individual needs at the forefront. In Tennessee, there are no "standard visitation schedules," so you will be able to draft an arrangement that works best for them.  
Below is a list of common schedules to get you started.
50/50 Schedules
While "exactly equal" is difficult to pull off, it does work for some families. A few examples of a 50/50 split include: 
2-2-3 Schedule

—the child spends two days with Parent A, two with Parent B, then three days with Parent A. The next week, it switches, so that Parent B gets the extra three days.  

2-2-5-5 Schedule

—this arrangement allows the child to spend two days with each parent, then five days with each parent, before the pattern repeats for the next cycle. 

Alternating Weeks

—in this straight forward, 50/50 schedule, Parent A and Parent B alternate one whole week with their child. 
60/40 Schedules
Every Extended Weekend Schedule

—the child spends weekdays with Parent A, and long weekends with Parent B. 

The 4-3 Schedule

—the child spends four days with Parent A, then three days with Parent B, after which, the pattern repeats. 

The Ackerman Parenting Schedule

—an arrangement where the child spends nine days with Parent A and five days with Parent B every week while school is in session. Once school is out for the summer, the parents switch, and Parent A spends only four days with the child, while Parent B gets ten. 
70/30 Schedules 
Weekdays/Weekend Schedule

—the child spends weekdays with Parent A, and weekends with Parent B, with no variations. 

The 5-2 Schedule

—similar to weekdays and weekends, the child spends five days with Parent A, followed by two days with Parent B, however the days do not necessarily fall on weekdays and weekends. 

Every Third Week Schedule

—the child lives with Parent A for two weeks, straight, followed by a full week with Parent B. 

Every Third Day

—the same concept as every third week, except here, it's every third day, with two days for Parent A, and one day for Parent B. 
80/20 Schedules
Alternating Weekends

—the child lives with Parent A permanently, while visiting Parent B every other weekend. 

1

st

, 3

rd

, and 5

th

Weekends

—the child lives with Parent A, and visits Parent B on the first, third, and fifth weekends of a month. 

2

nd

, 4

th

, and 5

th

Weekends

—the child lives with Parent a, and visits Parent B on the second, fourth, and fifth weekends of a month. 

Every 3

rd

Weekend

—the child lives with Parent A, and visits Parent B on the third weekend of every month.
90/10 Schedules
Ninety/ten schedules are often referred to as "daytime schedules," since a child spends only some of its waking hours with Parent B, while living the rest of the time (including all nights) with Parent A. 
This type of arrangement often works well for infants who need frequent contact with mom in the first few months of life. It is also utilized by parents who work nights, and for those under supervised visitation orders.
Special Circumstance Schedules
In certain situations, a basic schedule might not work for you (such as with military custody or for international families), and for these circumstances the state offers specific guidelines to creating a workable arrangement. 
If you have a special circumstance that might apply, it's important to discuss the details with your family law attorney, so that you can get a plan that fits your unique needs.
Visitation Attorney in Tennessee
Figuring out what visitation schedule is best for your family takes work, and—more often than not—requires the perspective of an experienced family law attorney to get right. 
If you have more questions about visitation in Tennessee, we want to hear from you. Call the Byrd Law team at 423-304-6827, or contact us online, and together, we'll find the right arrangement for your family.