How to File for Divorce in Tennessee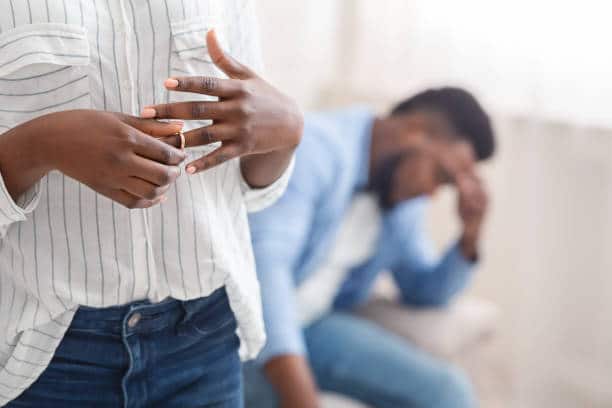 So, you've decided to get a divorce… congratulations! Making that choice is one of the hardest parts about breaking up, so give yourself a pat on the back for a job well done.
However, if you're like many of the clients we see, you might be a little stumped. After all, making the decision is one thing, but what comes next? What are the steps? How does one go about actually filing for divorce in Tennessee?
We're glad you asked. 
Here's what you need to know about how to file for divorce in Tennessee, and why the Byrd Law team is the best choice to help with yours.
Filing for Divorce: Pick Your Type
The first thing to know about getting divorced in Tennessee, is that there's more than one way to skin the proverbial cat. Indeed, just as no two relationships are the same, so too, are no two divorces identical. 
In Tennessee, there are several different types of divorce, and before you file, you should figure out which one you want to pursue, since each process will vary slightly from the next.  
Couples who haven't been married long (and who agree about the terms of their split), might try for an uncontested divorce. Those wishing to save time and money—but who don't necessarily agree on everything—might choose mediation or collaborative divorce, instead. While others, still, may need to engage in a formal, contested divorce trial. 
Ultimately, there is no right or wrong answer, and you should choose the divorce type that best meets your family's needs. If you're unsure, it's a good idea to discuss options with your trusty family law attorney. 
Once you have your heading, it's time to file. 
How to File for Divorce in Tennessee
 "Filing for divorce" is when you submit divorce paperwork to the court. This action officially starts your breakup process, and essentially does two things: 1) It informs the court that you want to break your marriage contract; and 2) It asks the court to grant you a split. 
Exactly how you go about filing will vary slightly, depending on which divorce type you choose. However, in general, most couples will need to: 
Satisfy residency requirements; 

Download and complete paperwork; 

File paperwork; and,

Execute proper service. 
Here's a detailed peek at each of these necessary steps. 
1. Tennessee Residency Requirements
Divorce law is a state power. This means that rules and procedures governing the dissolution of a marriage contract are often different between states. To keep couples from "forum shopping" (that is, searching for a venue based on which rules they like best), Tennessee has a residency requirement. 
In order to file for divorce in Tennessee, the person filing must be a resident of the state, at the time the grounds took place. 
If the grounds for divorce took place outside of Tennessee, then at least one spouse must have been a resident for more than six months. 
Furthermore, even within the state, you are required to file in the county where you both reside. (So, for example, if you live in Hamilton county, you cannot file in Marion or Bradley counties, just because you feel like it). You must file where you live. 
2. Paperwork
After making sure you qualify as a resident, the next step is to file the correct paperwork—and this one is a little different, depending on your divorce type. 
Generally, most divorces will require you to complete, sign, and notarize each of the following forms: 
Complaint for Divorce

Spouse's Personal Information 

Health Insurance Notice 

Agreed Permanent Parenting Plan (if applicable)

Divorce Agreement 

Final Decree of Divorce

Court Order for Divorcing Spouses
Each of these forms are conveniently available online. (Alternatively, they can be picked up at your local courthouse, if you don't have access to a printer.) 
If you are filing for an uncontested (or "agreed") divorce, then your "Divorce Agreement," "Final Decree of Divorce," and "Court Order for Divorcing Spouses" will need to be signed and notarized by both of you. Conversely, in a contested divorce, you will not sign or receive those three documents until after your final hearing. 
When filling out these forms, the person who initiates the divorce is the "plaintiff," and the responding spouse is the "defendant." Once you're through, it's a good idea to make at least two copies of everything for your personal records.
3. File Paperwork
Filling out paperwork is one thing, but your divorce isn't officially initiated until you submit the forms.
To do this, take your documents to your county courthouse, and submit them to the clerk. At this time, you'll also be required to pay a filing fee, which is usually between $200-$400 (depending on your county). If you cannot afford this payment, a "Request to Postpone Filing Fees" should be included in your bundle of forms (also available online).
From here, your filing process is almost complete—just one more step to go before the ball is in your spouse's court. 
4. Proper Service
The final step to filing for divorce in Tennessee, is executing proper service. 
In legal speak, "service" just means "notifying your spouse that you've filed for divorce." However, before you run off and start drafting that perfect text, keep in mind that a casual PM won't cut it here. Furthermore, this notification can't even be done by you. 
According to Tennessee family law, proper service can only be executed by someone who:  
Is

not

a party to the case; 

Is

over eighteen; and, 

Only when followed up in name and address on the return (aka: your proof of service slip).
Normally, this notification is carried out by hand-delivering divorce documents to the other party. However, in some cases it might be necessary to serve through mail or publication.  
If you've decided on an uncontested divorce, you don't need to worry about service. Still, it's a good idea to double check that both you and your spouse have signed and notarized all documents, in order to avoid delays. 
Once served, your spouse has thirty days to file an answer with the court, or else risk ending up in a default divorce.  
After You File for Divorce
Unfortunately, filing for divorce is just the first phase of your legal breakup, as there are still more boxes to check before you can go your separate ways.
In a contested divorce, this might mean responding to motions and answers from your spouse. It will probably include a lengthy discovery process, and discussions with outside experts to divide property and establish custody. Even if your divorce isn't contested, you will still need to endure the mandatory waiting period, and everyone—regardless of divorce type—has a divorce hearing. 
Still, sometimes the hardest part is starting, and with the right help, filing for divorce doesn't have to be as stressful as it might seem. 
Divorce Attorney in Tennessee
Filing for divorce can be a complicated beast, but the good news is, you don't have to do it alone.
If you have more questions about how to file for divorce in Tennessee, we want to hear from you. Call the Byrd Law team at (423) 304-6827, or contact us online, and together we can help your divorce go as smoothly as possible.