How to Start a Divorce in Tennessee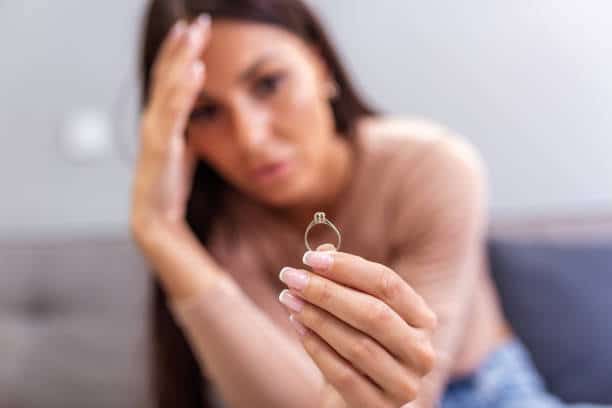 You know you want a divorce, but you're stuck. You stay because the thought of going to court exhausts you. You're afraid for your kids. Of what people might say. You can't even think about attorney's fees without getting physically ill, and even if all of that weren't true, the truth is: you don't even know where to start.
If this sounds like you, you're not alone. 
Fear of the unknown is a normal human emotion—one that's especially easy to give in to, when you don't have a clue what you're doing. Luckily, divorce is one mountain you don't have to climb alone.
If you're wondering how to start a divorce in Tennessee, here are five steps you'll need to take, and how Byrd Law can help the journey go as smoothly as possible.  
Step 1: Are you Sure?
We started this post by assuming you already knew what you wanted, but this step bears mentioning, because divorce is not something you want to do unless absolutely sure. 
For one thing, divorce isn't cheap. It's also not easy or fast. In fact, even if you're both settled on an agreed divorce, Tennessee courts will still make you endure a mandatory, sixty-day waiting period before they'll finalize anything (ninety, if you have kids).
Even under the best circumstances, divorce is a long, difficult journey. Hence, if there's any fence sitting at all in your metal psyche, we highly recommend trying something less drastic, like marriage counseling, or legal separation, first. 
Maybe the answer really is yes, but taking the time to know for sure will give you the confidence to soldier on, once the going gets tough. 
Step 2: Choose an Attorney
Before you ask, no you do not have to have an attorney to get divorced. However, like a lot of things in life (bungee jumping, for example), just because you can, doesn't mean you should. 
Look, we get it—divorce is an expensive ordeal, and it doesn't take a genius to see that a huge chunk of that expense is going to pay your attorney. But while it may sound oddly self-serving for us to say you need an attorney, you really do need an attorney. 
Divorce law is complicated and nuanced, and on your own, it's really easy to make expensive—sometimes irreversible—mistakes. In fact, it's not uncommon for individuals to end up spending more money trying to fix their self-representation blunders, than they would have on an hourly rate. Hence, it's almost always worth it to simply do it right the first time, and hire an attorney.
That being said, wanting to save money is certainly a valid concern, so if you're looking for ways to cut back the expense of splitting up, continue on to Step 3. 
Step 3: Choose Your Type
Contrary to popular belief, you do not need a judge, gavel, and a courtroom trimmed in glossy, mahogany woodwork in order to dissolve your marriage. In fact, not only is litigation one of the most expensive and time-consuming types of divorce, but it's also the most toxic and emotionally draining for everyone involved. 
If you are looking to save money on divorce, you are much better off considering an alternative method of dispute resolution, such as an agreed divorce, mediation, or even collaborative divorce. 
Not only will these methods save you an extortionary amount of time and money, they're also much more flexible. By not asking a judge to settle your dispute, you and your spouse can draft an agreement that specifically addresses your family's individual needs.
So long as your agreement meets certain state standards (such as child support minimums), judges typically have no problem passing off on an agreement couples have reached on their own.
Step 4: Consider Your Grounds
As you're considering what type of divorce you want to pursue in Step 3, one thing that might influence your decision, are the grounds you want to file under. 
In legal speak, "grounds" refer to the reasons why you want to get divorced, and your petition for divorce will not be complete without them. 
Traditionally, divorce grounds can fall under one of two categories: fault, or no-fault. In a fault-based divorce, the judge is allowed to consider blame when dividing things like marital property or alimony. In a no-fault divorce, blame is not considered.
Tennessee is one of only a handful of states that still allows couples to file under fault-based grounds. Examples of fault can include things like adultery, abandonment, felony conviction, attempted murder, alcohol and/or drug abuse, and more. 
Divorces fueled by these types of accusations are explosive, toxic, more expensive, and last a lot longer than other types. In addition, it pretty much guarantees that a less costly, alternative method of resolution will fail. 
Hence, when considering what kind of an experience you want your divorce process to be—and, of course, what type you want to pursue—keep in mind that grounds will play a huge part in how smoothly things will go. 
Step 5: File for Divorce 
Once you have decided on an attorney, the type of divorce you want, and the grounds, it's time to officially file for divorce.  
This part of the divorce process is somewhat formulaic, and will require you to download and complete all the necessary forms, submit your paperwork at the county courthouse, and pay the accompanying filing fee. Keep in mind, however, that even with all these boxes checked, you are not technically finished filing for divorce until you have executed proper service on your spouse.
"Service" is essentially just a fancy, legal way of saying you must notify your spouse that you've filed for divorce—however, this is one place where text messages won't cut it. For service to be proper, certain protocols must be followed.   
In Tennessee, the most common way of executing proper service is to have divorce paperwork hand-delivered to your spouse by someone who is over eighteen, who is also not a party to the case. (Meaning, it can't be done by you.)  
Once proper service is complete, you have officially initiated your Tennessee divorce, and the long wait can begin, during which time you will (hopefully) be able to settle your terms outside of court. If not, buckle in for discovery, because divorce litigation is a bumpy ride. 
Divorce Attorney in Tennessee
Divorce isn't easy. In fact, in many ways, it's easier to just stay in a bad marriage than it is to get out of one. But that doesn't mean you shouldn't do it, and with the right help, it doesn't have to be as hard as you think.
If you have more questions about how to get divorced in Tennessee, we want to hear from you. Call the Byrd Law team at (423) 304-6827, or contact us online, and let us help you start the next phase of your life with the right foot forward.