How Does Adoption Work in Tennessee? A Guide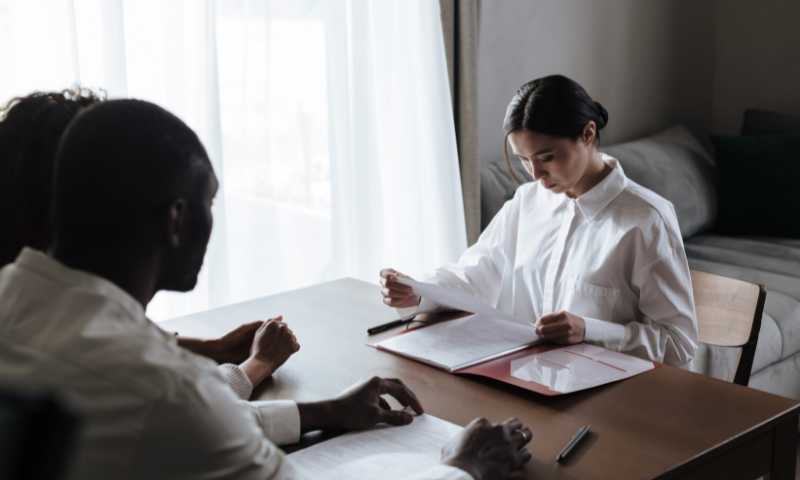 When a child's biological parents are unable—or unwilling—to care for them, the court may grant an adoption. 
Adoption is the legal term for when an outside adult assumes full responsibility for a child that is not biologically theirs, including all parental rights and decision-making authority. Once complete, adoption is permanent, altering family lines both back in time, and for future generations yet to come.
If you're thinking about adopting a child in Tennessee, here's what you need to know about this important process, how it differs from a guardianship, and what the Byrd Law team can do to help you.
Adoption vs. Guardianship
Although they both involve child custody, adoption and guardianship operate very differently. The biggest difference being in how permanent each is, compared to the other. 
In a guardianship, an outside adult has the responsibility of meeting a child's physical, financial, and emotional needs, as well as the authority to make decisions on their behalf. However, they are not considered full parents. A guardian is merely an overseer, whose authority can be taken away, under certain circumstances. 
Adoption, on the other hand, transfers the entire bulk of parental rights onto an outside adult. This, of course, includes all legal and physical custodial rights, but it also goes further completely altering the child's family tree. In an adoption, lines of inheritance are redrawn, and the child receives a new birth certificate, so that—legally—it's as though they were born to the adoptive parents in the first place.
Guardians are often appointed when a child becomes an orphan, or if a parent cannot take care of them, due to substance abuse or neglect. In these situations, the child still technically "belongs" to their biological parents. However, adoption, once complete, is permanent.
Adoption Laws in Tennessee
Unless you are adopting through an international agency, adoption—like other family law matters—are handled on the state level. This means regulations can vary, slightly, depending on where you live. 
Compared to some, Tennessee's adoption laws are fairly inclusive. However, if you're thinking about taking that next step, there are a few limitations you should know about, including who can and can't adopt.
Who
Can
Adopt?
In Tennessee, you do not have to be married, in order to adopt. This process is open to anyone who meets the necessary requirements, regardless of gender, sexual orientation, or relationship status.
According to Tennessee law, anyone can apply for adoption, so long as you: 
Are over eighteen; 

Have been a resident of Tennessee for at least 6 months;

and

,

Have the ability to provide a child with financial, physical, and emotional care.
To determine whether or not you're able to provide a stable home for a child, a licensed agent will be sent to your house to do a "home study." Along with finances, health, and safety, this person will also take alcoholism, substance abuse, mental illness, criminal history, and any history of domestic violence into consideration. 
Who Can
not
Adopt?
While the above requirements seem to leave the adoption prospects fairly wide open, there are some limitations to take note of. 
For example: 
One spouse cannot adopt unless both spouses adopt. 

Two

unmarried adults

cannot adopt the same child, without getting married. 

A relative cannot adopt a child unless the parental rights of

both

parents are terminated.

A non-related person cannot adopt without a home study. 

Dead people, as it turns out, can also not adopt.
Following these rules ensures that a child's best interests are being met, and that there isn't a conflict of interest between, say, caring for the child, and upholding a marriage commitment.
Open vs. Closed Adoption
One question that often comes up during adoption discussions is: What is the difference between open and closed adoption?
In a nutshell, an open adoption leaves lines of communication open between adoptive and biological parents. Here, parents might exchange things like last names and contact information, allowing them to communicate about important medical and family history questions. On the other hand, a closed adoption severs all ties, and parents go their separate ways knowing little to nothing about each other. 
In Tennessee, it is the birth mother who gets to choose whether the adoption will be open or closed. Hence, you'll want to tell your adoption agent if you have a preference.
That being said, the question of open vs. closed adoption isn't one that typically comes up in Tennessee, since nearly eighty percent of adoptions here come from foster parents. 
Keep in mind, however, that once an adoption is complete, adoptive parents have full custody over their child—including the power to control how much or little contact a birth parent has.  
At the end of the day, the line between open and closed is more of a sliding scale, with your comfort level determining how far it goes in either direction. 
International vs. Domestic Adoption
Another question that often comes up in adoption is that of international adoption.
Once upon a time, this was a popular way for prospective parents to grow a family. However, due to political tensions and stricter adoption policies in various countries, that option has dwindled. 
If you are interested in international adoption, the most important consideration will be what country you adopt from. When reviewing the options, you should consider:
The country's current political climate, relationship with the United States, as well as travel restrictions.

The types of children available for adoption, based on age, culture, and gender (and whether that matters to you). 

The country's eligibility requirements for adoptive parents (i.e. Do you have to be married? Are same sex partners permitted?).

The costs associated with adopting from that country. 
If you're unsure, an experienced family law attorney can help figure out which type of adoption is best for your family.   
Do You Need Help with Adoption in Tennessee?
If you have more questions about adoption in Tennessee—and want to know what that might look like in your situation—we want to hear from you. Call the Byrd Law team at (423) 304-6827, or contact us online, and let us help your family take this important step toward becoming complete.