What Are the Rights of Unmarried Parents in Tennessee?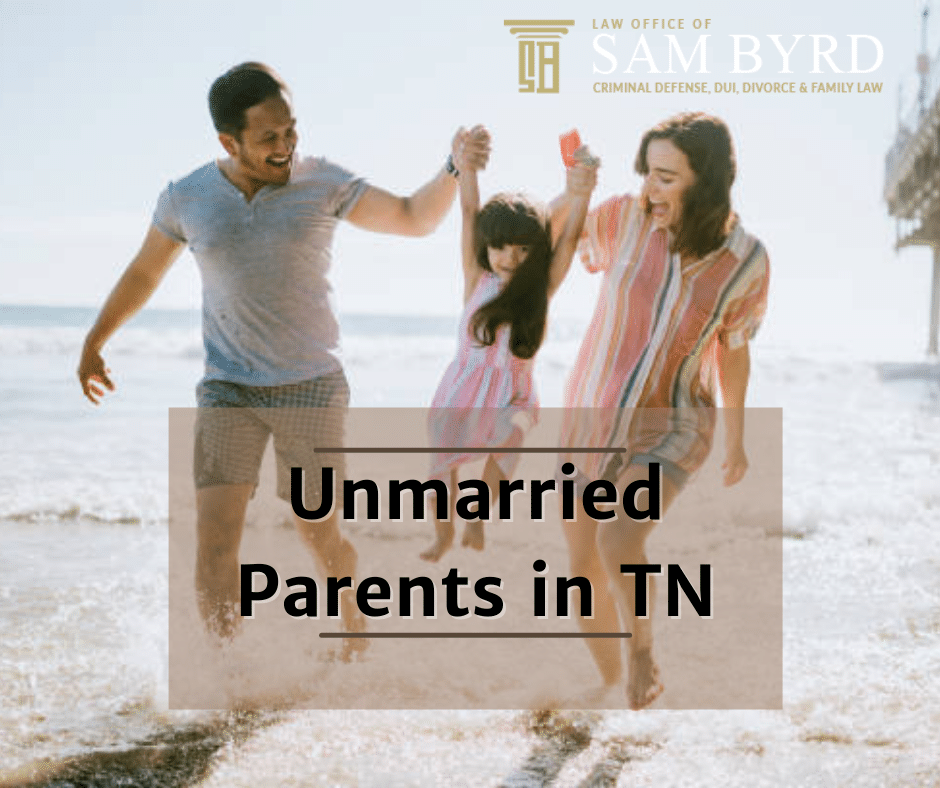 Few relationships are held in higher regard by Tennessee courts than the one that exists between parent and child. As a result, this means that few rights are given as much deference as the parental variety.
Parental rights refer to the broad spectrum of authority and responsibility that come with having a child. These powers are completely separate from marital rights, so—whether you are married or unmarried—they are the same, across the board.  
That being said, unmarried parents can still face additional challenges when it comes to establishing parentage; largely because they don't fall under Tennessee's presumption of parenthood. 
Here's what unmarried parents in Tennessee need to know about their parental rights, and what the Byrd Law team can do to help you navigate these important issues.  
The Rights of Unmarried Parents in Tennessee
In the legal arena, parental rights refer to the wide range of authorities and powers that come with being a parent. 
Among these rights are the right you have to live with your child, to make decisions on their behalf, and to determine how they will be raised. Together, these powers and responsibilities make up child custody, and are generally divided into two main categories: legal and physical. 
Although divorce and child custody often get paired together, parental rights are completely separate from marital ones. This makes sense, since (of course) you don't actually have to be married in order to have a child. In the eyes of the law, parents are parents—regardless of relationship status. 
That being said, unmarried parents in Tennessee can still face some additional hurdles when it comes to actually claiming their parental rights. Here's how that works for both unmarried mothers and unmarried fathers. 
Unmarried Mothers
Unmarried mothers face the least amount of heartburn when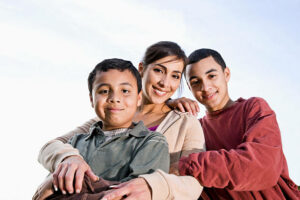 it comes to claiming their rights. This is because they're the ones who are actually doing the birthing, so there's generally very little doubt as to who a child's biological mother is. 
As a result, unmarried mothers in Tennessee automatically assume the full mantle of parental rights, once their child is born, without any additional legal hurdles. 
Unmarried Fathers
On the other hand, pinpointing the identity of a child's biological father isn't always so straightforward. 
Unlike a married father (who automatically falls under Tennessee's presumption of parenthood), an unmarried father is not automatically recognized as a legal parent, unless:
He marries the child's mother at least three hundred days prior to the child's birth; 

He marries the child's mother after the birth, and also registers as the child's acknowledged father;

or

,

He doesn't marry his child's mother, but still lives with them as a family, holding himself out as the child's biological father.
If an unmarried father does not fall under one of the above categories, then he will need to establish paternity before he can claim parental rights. 
This can easily be accomplished by both parents signing a "Voluntary Acknowledgement of Paternity." If one spouse refuses to acknowledge the other, however, then you will need to file a "Petition to Establish Paternity" with the court, and undergo a DNA test.
Either mother or father can file this petition, and refusing to undergo DNA testing is generally taken by the court as an admission of "guilt." 
Unmarried Parents and Child Custody
Once DNA tests have conclusively identified a child's biological parents, the court can then move on to decisions about child custody, including who will be the child's custodial parent, what visitation schedule should exist, and the amount of child support.
In Tennessee, decisions involving minor children are made according to the best interest of a child. This standard weighs the individual factors in each given case, and chooses the custody arrangement that will best serve a child's long-term health and happiness.
Factors That Influence Child Custody
Some of the factors that influence child custody decisions include: 
The child's relationship with each parent; 

The child's need for stability and continuity;

The child's educational and community involvement;

The child's preferences (if over 12); 

Each parent's past parenting involvement;

Each parent's ability to provide for their child;

Each parent's mental and physical health; 

Any evidence of emotional or physical abuse; as well as,

The character of anyone else living in each parent's house, and how their presence might affect the child, long-term. 
During this process, judges are also free to consider whatever other factors they think might be relevant; this will enable them to draft the best parenting plan for your unique situation. 
This includes decisions about joint vs. sole custody, as well as who will be your child's custodial parent (or, in other words, your child's primary residence). If you are not chosen as your child's primary residence, then you will be awarded ample parenting time in the form of visitation. 
In most cases, non-custodial parents are also ordered to make child support payments. This money is meant to help offset the exorbitant costs of raising a child, full-time. 
Draft Your Own Parenting Plan 
As with everything else in family law, parents are always permitted to draft their own parenting agreement, without the interference of a judge. Indeed, so long as the arrangement meets certain state requirements (such as child support minimums), judges are usually happy to sign off on a parenting plan developed by the child's parents. 
Drafting your own agreement can be done between yourselves, as co-parents, or through mediation, with the help of a licensed, third-party negotiator. Either way, drafting an agreement together is one great way you can help set a positive, collaborative tone for your family's future.
Same-Sex Parents
Many of the same problems faced by unmarried, hetero parents are also felt by same-sex parents in establishing child custody.
Thanks to the 2015 Supreme Court ruling in Obergefell, same-sex couples now have the exact same rights in marriage—and divorce—as hetero couples. However, since parental and marital rights are separate, this doesn't actually eliminate the problems they face with child custody, since it's impossible for both same-sex partners to be their child's biological parent. This situation creates some interesting competing rights between same-sex parents and birth mothers, who—when limited by a two-parent restriction—cannot all be recognized as a child's legal parent at the same time. 
Some state legislatures have attempted to combat this issue by allowing up to three parents to be listed on a child's birth certificate. This enables same-sex partners to receive full parental rights upon their child's birth, without requiring a birth mother to give up hers. However, Tennessee does not currently have one of these "Third Parent Laws." 
Hence, if you are a same-sex parent, and are worried about your parental rights, it's best to talk to an experienced family law attorney, who can help you figure out the next best steps for your situation. 
Unmarried Parents' Attorney in Tennessee
At the end of the day, a parent's love for their child is not defined by their relationship status, and—as it turns out—neither are their rights.
If you have more questions about unmarried parents in Tennessee, and want to know more about these important parental rights, we want to hear from you. Call the Byrd Law team at (423) 304-6827, or contact us online, and together, we can help ensure.