Collaborative Divorce: A Comprehensive Guide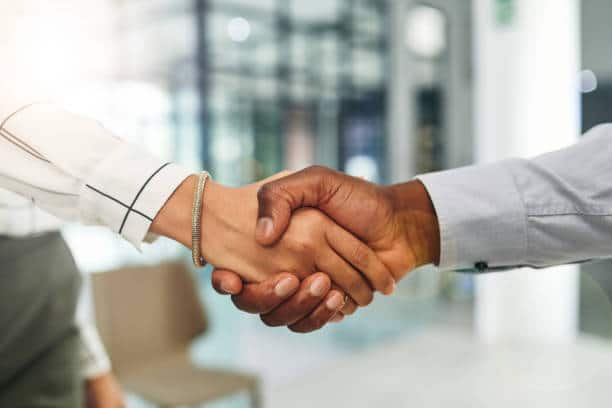 Divorce—like marriage—doesn't come in a one-size-fits-all package. In fact, there are actually several different types of divorce to choose from, and not all have to be as emotionally toxic as a full court trial. 
For couples who want a more amicable split, and are willing to engage in positive, constructive communication, collaborative divorce might be a good option. This type of divorce focuses on avoiding litigation, and encourages couples to work together with a cooperative—rather than adversarial—mindset. 
Here's what you need to know about collaborative divorce in Tennessee, and how the Byrd Law team can help determine whether it's right for you.
Collaborative Divorce: 101
To begin, collaborative divorce is an out-of-court resolution method, where spouses, lawyers, and outside experts all work together to settle divorce terms without judicial interference. 
Collaborative divorce splits the gap between litigation and mediation. Like mediation, it is more cost-effective, time-efficient, and involves meeting on neutral ground, giving spouses the flexibility to ultimately shape the destiny of their own divorce order. 
Unlike mediation, however, this process is more formal. Similar to litigation, couples in a collaborative divorce have structure, and are allowed to involve the opinions and help of outside experts. These professionals are often called upon to help with things like property division, finances, child psychology, and parenting plans. 
The biggest thing that sets collaborative divorce apart from both mediation and litigation, however, is the mentality with which partners enter negotiations. Where mediation is sometimes just a box couples check off on their way to the bench, spouses who enter into a collaborative divorce are fully committed to reaching a solution out of court. 
This commitment is solidified at the onset of a case, in the form of a collaboration agreement.
What is a Collaboration Agreement?
A collaboration agreement is one of the defining hallmarks of a collaborative divorce. In Tennessee, this it is called a "participation agreement," and for it to be valid, it must: 
Be in writing;

Be signed by both parties; 

State that the parties intend to resolve matters through collaboration; 

Describe the nature and scope of the family law matter; 

Identify the lawyer representing each side; and,

Include a statement from each lawyer confirming their role in the process.
In addition, you'll also need to consider outside experts, which attorney you'll hire, and what will happen if you can't reach an agreement. 
Outside Experts
If you plan on using outside experts, your agreement should also include a provision about how the cost of services will be split between spouses, and what the scope of their services will be—particularly, that they'll be working in a neutral capacity. 
Unlike litigation, expert witnesses in a collaborative divorce don't take sides. Instead, professionals in this setting are called upon to help reach a solution that works well for both parties. 
Attorneys Required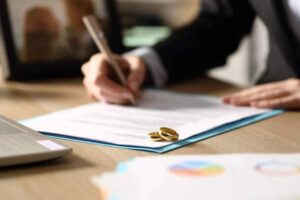 In a collaborative divorce, each side must have their own attorney. Where you might choose to forgo representation during an uncontested divorce (or even during litigation, if you're feeling especially daring) having representation in a collaborative divorce is not optional. 
Mandatory Attorney Withdrawal
Perhaps the most important aspect of your collaboration agreement is the bit about mandatory attorney withdrawal. This essentially states that if you can't reach a settlement through collaboration, then both sides will be forced to start preparing for trial with new representation. 
Obviously, starting over with a new attorney would be a significant loss of time and money—not only in regards to what you've already invested, but in what you'll have to reinvest, getting a new attorney up to speed. 
While it sounds harsh, this caveat isn't meant to be a penalty. Instead, it's an incentive; one meant to encourage both sides to put aside their differences, hurt feelings, and anger in pursuit of ultimate resolution. 
The Benefits of Collaborative Divorce
If you're wondering why anyone would play Russian Roulette with a provision that puts you in danger of having to start over with a new attorney, we've got you covered. 
Despite its hefty liability agreement, no one is forcing couples to choose collaborative divorce. Spouses who agree to this process do so willingly—and are happy to—largely because of collaboration's many benefits. Here are just a few… 
Time Saver
By not asking the state to resolve your issues, you no longer have to wait for a spot to open up in a judge's backlog of cases. Instead, you and your spouse can resolve matters quickly, efficiently, and on your own time, which also means…
Schedule Control
Not only are you saving time, but you also get to do it on your own terms. Collaboration meetings can happen whenever you have time for them, and can be arranged to fit conveniently into your busy schedule (instead of you fitting into the court's schedule). 
Cost Control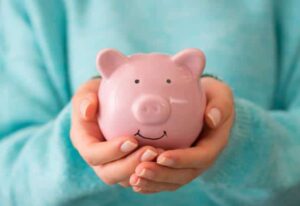 To be fair, collaborative divorce is not the cheapest type of divorce (uncontested and mediation have you beat, there). However, this method is still by and far better than litigation and can save couples quite a bit of cash in the long run.
Flexibility 
Similar to mediation, couples who collaborate have a lot more flexibility in determining the terms of their divorce agreement. Things like child custody, visitation, property division, alimony, and—to some extent—even child support is all up to you to decide, resulting in an arrangement that's uniquely tailored to suit your family's unique needs. 
Privacy 
In a collaborative divorce, there is no audience, and the record is not public. This means that what you discuss during negotiations, stays in negotiations. The only thing anyone else will have the opportunity to see is the final order you file with the judge. 
Stress Saver 
All this privacy means there's a lot less stress going around—and not just for spouses, either. The environment fostered by collaboration can be particularly beneficial for families with younger children, who will be spared the toxicity of an emotional court trial. 
Collaborative Divorce Attorney in Tennessee
In the end, divorce will have its challenges, no matter which method you choose. However, why endure the hullabaloo of a full-court trial, if you don't need to?
For more questions about collaborative divorce in Tennessee, we want to hear from you. Call the Byrd Law team at (423) 304-6827, or contact us online, and together, we can figure out if collaborative divorce is the right fit for you.