Default Divorce in Tennessee: What Is It?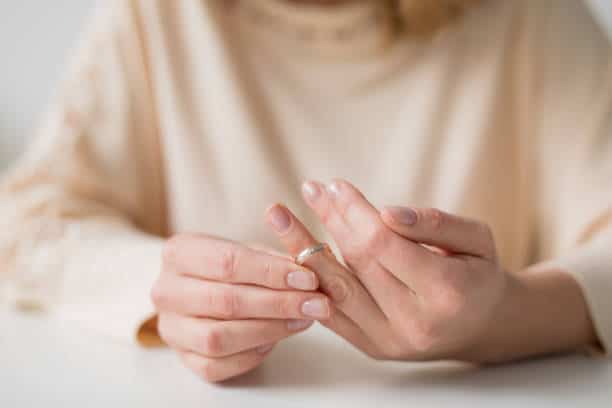 When we think about divorce, we often assume that it involves two willing participants, who—more or less—both want the same thing (i.e.: to terminate their marriage). But what happens if your other half doesn't want a divorce? Or, if they just can't be located? 
Fortunately, the state of Tennessee isn't going to make you stay married, just because your spouse might not be around to say anything.  
When the second party to a divorce can't be located or contacted, the court will proceed without them, and grant a default divorce in spite of their absence. 
Here's what you need to know about the default divorce process in Tennessee, why it happens, and how the Byrd Law team can help you get divorced under these unique circumstances.  
Default Divorce: 101
A default divorce gets its name from the term "default judgment." In the legal arena, this refers to a judgment (or ruling) that is made in favor of one party, due to a lack of response from the other. 
When you apply this to a divorce scenario, you get a default divorce, which occurs when—for whatever reason—one spouse isn't engaging in the divorce proceedings with the other. Rather than stall out the process waiting for the uncooperative spouse to come around, the judge will grant a divorce, and proceed as if the other party had agreed to all the petitioner's original terms. 
Obviously, this doesn't bode well for the uncooperative spouse. (Because when has letting your ex make all the decisions ever turned out to be a good idea? We're just saying.) 
In a lot of ways, default divorce isn't so much a type of divorce, as it is a consequence of one party failing to act. And when it does occur, it's usually triggered by one of three scenarios.  
1. The Absentee Spouse
In this scenario, one spouse has essentially abandoned their family, leaving no notice of where they are going, how they can be reached, or when they'll be back. 
This can create some obvious, day to day problems for the spouse left at home, who is likely still trying to navigate the problems of daily living, all on their own—which is reason enough for divorce, all by itself. But what happens if that left-behind spouse wants to get remarried? Sell jointly held property? Or perhaps, even file for sole custody of minor children? 
Regardless of the reasons, you do not have to stay married just because your spouse isn't around to contest your complaint. 
2. The Attitude Adjustment Spouse
Another common default divorce scenario involves an unruly spouse—one who thinks they can stall out the divorce process by refusing to engage with its proceedings. 
We won't mince words here: this is false. (Full stop.) 
You might not want a divorce, but the state of Tennessee isn't in the business of forcing someone to stay married when they don't want to. Hence, you aren't actually going to accomplish anything by not responding to a complaint, or by making it difficult for your spouse to serve you papers. 
Instead, being purposefully elusive will only hurt yourself, and will be all the excuse a judge needs to enter a default judgment in your absence. 
3. The Intentional Spouse
Finally, while it's less common, occasionally a situation might arise when two spouses try to intentionally trigger a default divorce. Here, one spouse will file a complaint with the court, and the other will knowingly fail to respond.
The intentional default divorce is a clever way of securing a really fast, inexpensive divorce. Here, couples don't have to pay attorney's fees and are saved from the hassles of appearing in court. It also gives them more privacy, since there's no need to produce a whole marriage's worth of financial documents. 
That being said, this method isn't without its downside.  
Divorce law is incredibly complicated and nuanced, meaning it's really easy to unknowingly give up essential rights. Furthermore, by failing to respond, you're essentially giving up all of your rights to contest the court's order in the future—regardless of the circumstances.  
Hence, if a fast, inexpensive breakup is what you want, it's much better to simply pursue an uncontested divorce. 
How do I Get a Default Divorce?
If you're dealing with an uncommunicative spouse, you don't need to stress. Not only are default divorces extremely inexpensive, but they're also fairly simple to acquire. (Essentially, all you need to do is file, and your spouse's inaction will take care of the rest.) 
According to Tennessee family law, someone who wants to file for divorce will need to: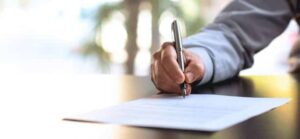 Acquire and complete all the necessary forms. 

File completed paperwork with the county clerk (as well as pay the filing fee). 

Execute proper service on their spouse. 

Endure the mandatory waiting period. 

Attend parenting classes (if relevant). 

Proceed either to settlement, or to a divorce trial. 
In a default scenario, only the first three steps are really relevant.
Once you file your divorce paperwork and execute proper service, your spouse will have thirty days to file a response. If they don't, then you and your attorney can file a Motion for Default Judgment with the court. 
Proper Service
The biggest challenge that can arise with a default divorce is completing proper service—which is especially true for those dealing with an absentee spouse. 
According to Tennessee law, proper service typically requires divorce papers to be: 
Hand-delivered;

By someone over eighteen; 

Who is

not

a party to the lawsuit. 
However, when you don't know where your spouse is—or even how to contact them—completing service this way is a challenge (if not impossible). 
That's why, when a spouse can't be located, Tennessee courts will often authorize service by publication, instead. 
In Tennessee, this requires you to publish notification of your divorce for a total of four consecutive weeks. Once you have (and there's no response), the court can then move forward with a default divorce. 
Default Divorce Attorneys in Tennessee
Most of the time, default divorce isn't something you'll want to purposefully pursue. However, sometimes you're left with no choice, and whether you're dealing with a spouse who can't be located, or one who refuses to cooperate, it's important to know that you have options.
If you have more questions about default divorce in Tennessee, we want to hear from you. Call the Byrd Law team at (423) 304-6827, or contact us online, and together, we can help you navigate this unique type of divorce.