What Is Proper Service in Tennessee?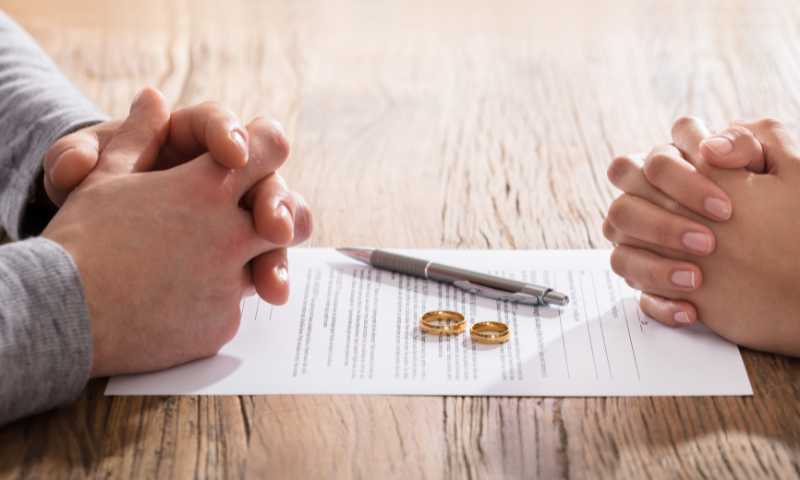 Divorce is a complicated process, with a lot of important rights and interests at play—including the division of debt, shared marital property, and child custody rights (to name a few). That's why when you file for divorce in Tennessee, you will be required to notify your spouse that you've taken legal action to dissolve your marriage. 
However, unlike your regular, run-of-the-mill significant other, this breakup notice will require a bit more than a, "We're done!" and quick slam of the door. 
In order to get divorced in Tennessee, this notification must be done a certain way, through a process known as "proper service." 
Here's what you need to know about executing proper service in Tennessee, and what the Sam Byrd Law team can do to make sure you get it right the first time. 
What Is "Proper Service"?
To begin, "proper service" (or "service of process"), is essentially just a fancy way of saying that you have to notify someone if you take any legal action against them. (Service, in this context, referring to the delivering up of information, while proper denotes the required way of doing things.) 
In other words, you can't just file a lawsuit against someone without their knowledge. In fact, not only do you have to tell them about it, you also have to do this telling in a very specific way; otherwise it won't count. 
Depending on the state, this "proper" service is usually accomplished by hand delivering copies of divorce paperwork to the other party. However, there may be other approved methods, depending on the circumstances.
Executing proper service is a critical step when filing for divorce, and failure to carry it the right way puts your case in danger of being thrown out, or—at the very least—it will cause some very frustrating delays. 
Why Proper Service?
The reason for requiring proper service relates back to good old-fashioned due process. 
This important legal concept requires courts to honor the rights of each individual in a case—not just those of the person who initially filed. And one of those important individual rights is, of course, the right to defend oneself before a judge. 
Requiring notice to be delivered in a certain way not only honors a defendant's due process rights, it also creates a record of this notice. Meaning that—if, for some reason, a defendant chooses not to show up—the court can prove that they were given every opportunity to present their side of the story, and to have their interests represented by a qualified attorney. 
With so many important decisions being made, this is one breakup that both spouses have a right to be fully involved in.
How to Execute Proper Service in Tennessee
In Tennessee, proper service is accomplished by hand delivering copies of all your divorce paperwork to your spouse. However, this delivery cannot be initiated by just anyone… more specifically, it can't be done by you.
That's right, according to Tennessee law, you cannot be the bearer of your own bad news to your spouse. Indeed, in order to be proper, proper service must be carried out by someone who is: 
Over eighteen;

Not

a party to the case;

and

,

Is identified by name and address on the return of service form.
In Tennessee, there is no requirement saying that your delivery person has to be licensed. They simply must meet all of the above qualifications. Meaning that any adult friend or family member can satisfy these requirements (so long as they return proof of service to the court).
That being said, it is possible to have a sheriff or private service company deliver your papers (though, they'll likely charge you a fee for doing so). 
Also, keep in mind that no matter who does your delivering, you won't be able to serve divorce papers on Sunday. (Yup, that's a thing.) 
Other Service Methods
Hand delivering divorce papers is the most commonly accepted method of executing proper service, but it certainly isn't the only way. Two other methods include: 1) service through certified mail; and 2) service via publication. 
Mail service might be appropriate if your spouse lives in another state or country, and can't be easily reached to hand deliver documents. Although, in this situation, your spouse (or their attorney) would have to be willing to sign a Waiver of Service of Process, acknowledging receipt of documents, otherwise that might not work. 
If, on the other hand, you don't even know where your spouse is (because, say, they've abandoned the family, and you have no forwarding address), then publication might be your only option. 
Service by publication is accomplished by publishing notice of your divorce filing in the newspaper for at least three weeks. This option requires a lot of extra paperwork, and will require ample proof that you've exhausted all search options to find your spouse. 
After Proper Service
Once your divorce paperwork has been properly served, your spouse will have thirty days to respond with an answer. 
If they do not respond, your hearing will still go forward as planned. Tennessee will not make you stay married to someone, just because they refuse to engage. Instead, your judge will simply enter a default judgment in your favor. 
A default divorce grants a petitioner everything they asked for in their original complaint, essentially operating as though the other party had agreed to everything. 
This option is great for petitioners, but not so much for defendants. (We don't know anyone who'd willingly give up all of their assets to an ex, if they had a choice…) Hence, if you've been properly serviced, it's best to simply speak to a family law attorney about your options. 
Do You Have Questions About Proper Service in Tennessee?
Proper service is a critical part of filing for divorce in Tennessee. This important step ensures both spouses have the opportunity to present their case in court, and have their interests represented by a qualified attorney. 
If you have more questions about how to execute proper service in Tennessee, we want to hear from you. Call Byrd Law today, at (423) 304-6827, or contact us online, and let us help you get things done right the first time.