What You Need to Know About Contested Divorce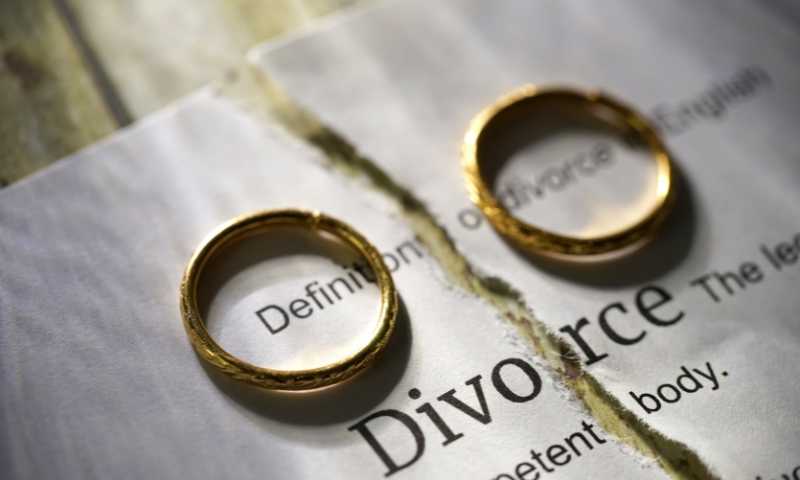 A contested divorce is one where the spouses don't agree on how to settle the terms of their divorce. Whether it be who gets the family house, how to divide retirement funds, a contested divorce is marked by disagreement. 
Luckily, this is a pretty normal situation to be in—after all, most couples can barely agree on anything while married, let alone during a breakup—and, just because you disagree doesn't mean your divorce has to be toxic. 
Here's what you need to know about contested divorce in Tennessee, and what the Byrd Law team can do to help figure out what type of divorce is right for you. 
What is a Contested Divorce?
To start off, a contested divorce is exactly what it sounds like: contentious. In these types of breakups, there is at least one issue that the spouses disagree on—though, there are usually many more. 
These disagreements can come in a variety of ways, but often include disputes over:  
How to divide

marital property

;

Who will get the family home; 

How to divide

child custody

; and, 

Whether or not there will be any alimony (and how much). 
No matter what the cause, when a couple runs into issues they can't resolve on their own, they must seek outside help, in order to divorce. 
Luckily, there are several different options you can choose from. 
Types of Contested Divorce in Tennessee
Often when people hear the phrase "contested divorce," they automatically assume we're talking about divorce litigation. However, while this is sometimes the case, it's not always true, and the reality is that divorce trials are actually quite rare.
Unlike what Hollywood would have you believe, getting divorced doesn't actually require you to go to court and argue before a judge. While you'll certainly need judicial approval to authorize your split, most divorces—even the contested variety—are still resolved outside of court. 
In Tennessee, there are three major types of contested divorce; these include: 
Divorce Mediation

Collaborative Divorce

Divorce Trial
While all three are technically considered "contested" divorces, the first two are resolved outside of court, without judicial oversight. Here's a closer look. 
1. Divorce Mediation
Divorce mediation is an out of court negotiation process that takes place with a licensed, third party individual known as a mediator. This person's job is to help the couple reach a settlement without going to trial, and while lawyers are usually present, they aren't required. 
Mediation is a fast, efficient, and inexpensive way for couples to solve their divorce disagreements. Which is why most Tennessee judges will require you to at least try mediation, before heading to divorce trial. 
2. Collaborative Divorce
Collaborative divorce is similar to mediation, in that it is a series of out of court negotiations that attempt to settle matters without a judge. However, unlike mediation, this type of contested divorce has a few more bells and whistles.
In a collaborative divorce, each spouse is required to have an attorney present, and must abide by the terms of their collaborative divorce agreement. If negotiations fail, each will be required to scrap their representation and start preparing for trial from scratch.
3. Divorce Trial
Sometimes, despite everyone's best efforts, alternative methods of dispute resolution don't work. If that happens, then the only option you're left with at that point is to start preparing for divorce trial.
In a divorce trial, the individual spouses lose most of their control over determining the outcome of their issues. Instead, an impartial judge will have the ultimate authority to make decisions about custody, property, and alimony. These decisions will be codified into a final divorce order, and completely enforceable under Tennessee law.  
As a general rule, we recommend avoiding this course if possible… 
Litigation is costly, time-consuming, and the most emotionally toxic divorce type for everyone involved (especially children). While trials are sometimes unavoidable (particularly for those who've chosen fault-based divorce grounds), it's almost always better to choose a different type of divorce, whenever you have the option.
But Wait… Is There Such a Thing as an
Un
contested Divorce?
Actually, yes, there is—two, actually: 
Default Divorce

Uncontested (or "Agreed") Divorce
The first, a default divorce, occurs when one party either cannot (or will not) engage in divorce proceedings. When this happens, the judge will simply enter a default judgment, which operates essentially as if the other party had agreed to all the terms.
In the second type, an uncontested divorce, the couple actively agrees on all the terms of their split, and thus, has no need to engage in settlement, discovery, or trial. 
With nothing to fight about, these couples need only file their agreement with the court, comply with Tennessee's mandatory waiting period, and—so long as their agreement meets certain state requirements (such as child support minimums)—receive approval, soon, thereafter.
Many divorcing couples are initially attracted to the uncontested divorce option, because it is—by far—the cheapest and fastest way to get divorced. Unfortunately, it's usually not very feasible. This is because—even if your breakup is amicable—it takes the right situational elements to actually make one work. 
As a general rule, uncontested divorce works best for those who haven't been married very long, and have little marital property. In fact, according to Tennessee law, you cannot get an uncontested divorce if:
You have children who are under eighteen;

You are pregnant; 

You own a house or business together; or, 

One or both of you has retirement benefits to settle. 
Given these limitations, you'd be right to assume that the vast majority of Tennessee divorces are contested in some way or another. 
However—as we mentioned above—just because your divorce is contested doesn't necessarily mean it has to be a dogfight.
Do You Have Questions About Contested Divorce in Tennessee?
If you have more questions about contested divorce in Tennessee—and how that might work for your situation—we want to hear from you. Call the Byrd Law team today, at (423) 304-6827, or contact us online, and let us help figure which type of divorce is right for your situation.